WHAT PERCY DID NEXT
Date Posted: 4th January 2019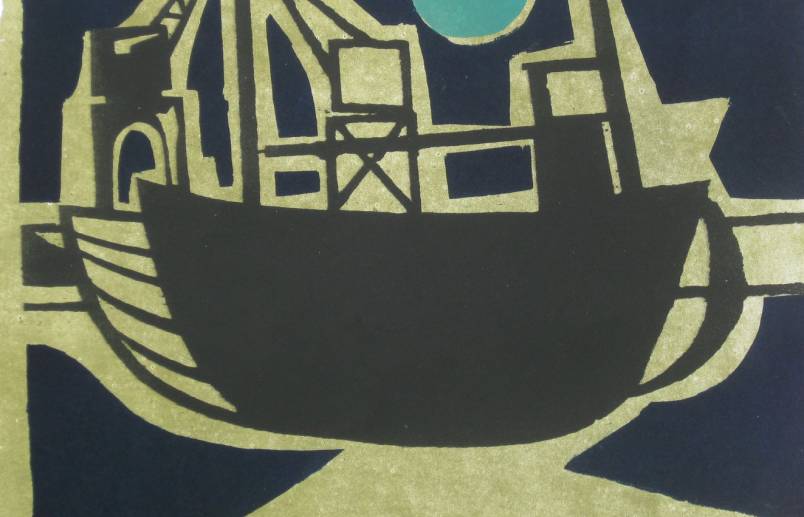 At last we can put all jingle bells behind us and get on with life. I guess 2019 will be challenging in many different ways.  In times of crisis the arts seem to grow in importance. There are some cracking exhibitions coming up nationally this year so stay with me and I will flag them up as they approach. You can also let me know about exhibitions you have enjoyed. Galleries offer a glorious retreat from the world outside – an escape from hard reality or an opportunity to come to terms with it. The Arts;  visual, music, theatre, literature, poetry offer a world of imagination and stimulate new ideas – or just sit and let it all wash over you.
At the start of 2018 I was meeting friends at the Kelly Retrospective in Tullie House and I was feeling happy at the way things were going.  I had just been asked if the show could be extended through February.  It was great that the exhibition had given pleasure to many more people than anticipated and good that they wanted more but I was also looking forward to getting a slightly more tranquil life back when the show finished as it had been full-on for at least 2 years.  Still it was just a few more weeks … I had no idea then that within just a few months I would be unexpectedly curating A LEGACY - another Kelly show which has also proved very popular so far.  When I was in Tullie House last Saturday there was a steady stream of visitors The Kelly story continues and gains momentum.
I am looking forward to seeing many of you at TULLIE HOUSE IN CARLISLE AT 2PM ON SATURDAY 19TH JANUARY.  There is still time and space to book on 01228 618700.  I will be giving an illustrated talk in the lecture theatre - a "What happened next" when Line of Beauty finally ended and the paintings returned to their owners.  How A LEGACY then evolved in a surprising way.  It was seamless serendipity.  Although Legacy is a small exhibition it is packed with extraordinary stories and gives a deeper insight into the way Kelly worked. I know many of you have already been to see it but, in typical Kelly mode, there are a few more new surprises. After the talk I will take you round the exhibition, answer any questions and draw your attention to things you may not have noticed. It is also a chance for us to wander round old Tullie House together and enjoy pieces from their permanent collection. I also look forward to learning more from you as well. This year I have met many people who knew Kelly and have added to his story. This whole thing has been a learning curve for me – and you're never too old to learn.